OUR RECOMMENDED Johnson & Johnson PRODUCTS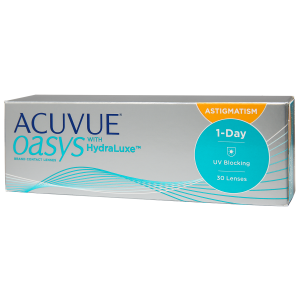 ACUVUE OASYS® 1-Day for Astigmatism
ACUVUE OASYS® 1-DAY for ASTIGMATISM Brand Contact Lenses are designed with Hydraluxe™ Technology to help make the feeling of tired eyes a thing of the past. The design of these daily contacts for astigmatism also help to provide clear, consistent, stable vision all day long—whether you're relaxing on the couch or playing sports. KEY FEATURES These daily d ...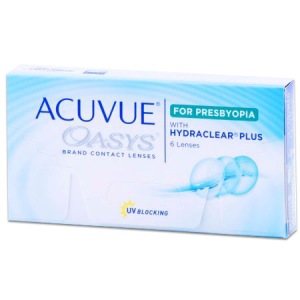 ACUVUE OASYS® for PRESBYOPIA
Product Overview ACUVUE OASYS® for Presbyopia is a multifocal contact lens that combines a unique optical design with the exceptional comfort of HYDRACLEAR® PLUS Technology. The result is a multifocal lens that can keep up with patients who are on the go. Uses increased network bonding to mimic mucins. Increased lens diameter to help ensure full limbal coverage during blinking. Blocks &gt ...